Solar Panels for Off-Grid Living: To Make the Best Use of Them
Off-grid living is an indisputable energy-efficient option if you reside in a remote area, want to forget monthly utility bills and aim for an environmentally friendly lifestyle. But what are the benefits of this advanced power option? And how can you secure and maintain one for your cabin, home, or RV? Here you'll discover how to use solar panels for off-grid living best. Read on!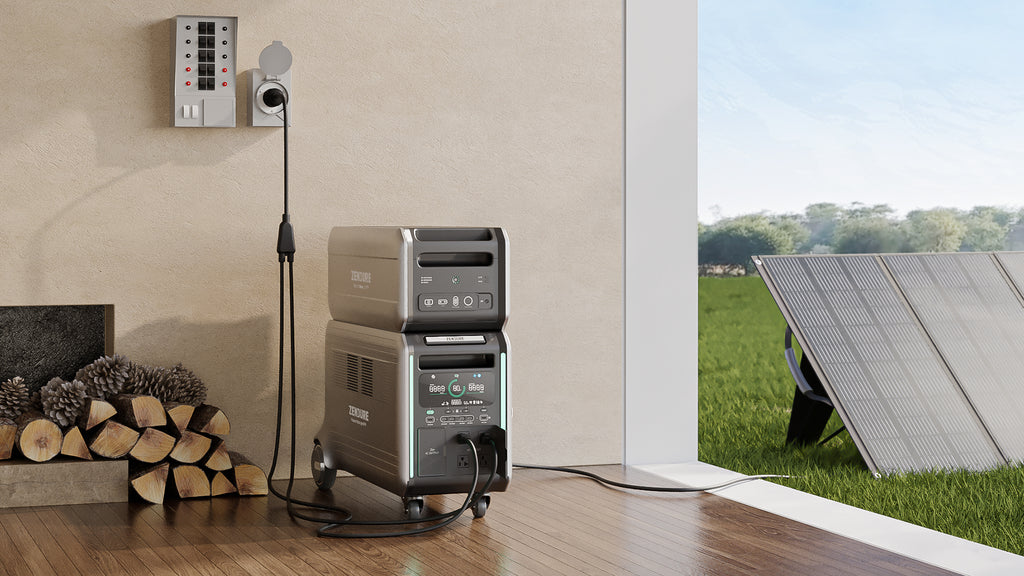 Benefits of Using Solar Panels for Off-grid Living
Energy Independence
Power failure is unpredictable and occurs without an alert. This implies that you're forced to live without energy, causing a huge inconvenience. However, investing in off-grid solar panels makes you fully energy independent. This option excludes you from depending on your local power utility provider, and you can avoid power outrage issues.
Remote Power Access
Off-grid solar panels are a great option if you live in a remote area without access to a public power utility provider. You can install these systems anywhere, and they serve as a reliable electrical facility. You only need to invest in a high-quality solar panel with the correct wattage to suit your electrical appliance needs.
Saves You from Monthly Electricity Charges
Fossil fuels such as coal, petroleum, natural gas, and oil are the primary energy sources. However, these resources are limited and are exhausting at an alarming rate. Thus, their prices continue to rise and, in turn, surge the electrical charges. Luckily, off-grid solar systems are a lifetime investment to save you from these bills. Since these systems primarily depend on renewable solar energy, you will no longer worry about costly monthly utility charges.
Environment Friendly
Installing off-grid solar systems is a feasible way of going green. Unlike other energy sources emitting toxic carbon dioxide, these systems don't emit harmful gas and depend on solar energy to produce power. Thus, you use them to save the environment from adverse pollution.
Factors to Consider When Choosing Solar Panels for Off-grid Living
Although you may consider solar panels for off-grid living, there are some factors you should consider before choosing your next system. They include:
Solar Panels Quality
Quality certification is a key factor you should look at in your hunt for an off-grid solar panel. A quality solar panel should meet all quality standards. Thus, you must ensure that the system is tried and tested for the final installation.
Also, a quality panel is manufactured from the best materials, has proper assembly, is weather durable, and is from a reputable manufacturer. For instance, Zendure is an unquestionable manufacturer of top-notch solar panels and solar generators you may consider buying solar panels from.
Solar Panels Efficiency
The efficiency of a solar panel cell is the rate at which it can convert incoming sunlight into valuable electricity. A highly efficient off-grid solar panel can help you determine the type of installation system that best suits your needs. You could opt for functional photovoltaic (PV) panels if you have limited space to mount solar panels.
Solar Energy Storage Options
Solar energy is mainly captured during the daytime, and excess energy can be lost when not stored. This means you need storage options, considering you need solar energy at night. A solar power station can serve your power needs on a rainy day or at night. These storage units fit off-grid and on-grid needs; you can use them even with grid disruptions.
The Size of the Solar Panel Farm
If you need off-grid solar panels for high power requirements, choose a solar system with great capacity. For instance, if you run businesses such as mining, food processing, hospitality, manufacturing, and charging electric vehicles (EVs), you must install a well-engineered solar system with great capacity. Zendure manufactures state-of-art solar panels and solar generators with a high capacity of up to 70kWh to serve such needs.
The reputation of the Solar Panel Manufacturer
Like when purchasing any other product, you need a manufacturer you can trust, one who delivers their promise and communicates well. A reputable manufacturer has a good customer rating, guarantees a product warranty, sells products worth the value of your money, and offers after-sale customer support.
These are the key aspects you should look for in your next solar panel manufacturer. For instance, Zendure sells top-notch solar products with great functionality that you can depend on for an off-grid lifestyle.
How Many Solar Panels Do You Need for Off-grid Living?
Research shows that a typical American home utilizes about 11,000kWh annually. Therefore, after evaluating this consumption rate from the expected output of a solar panel, approximately thirteen solar panels of an average size will be enough to supply an average-sized home with sufficient power. On the other hand, if you have a smaller home or need solar panels to power your RV, you have lower energy needs and require fewer panels.
Tips for Solar Panel Maintenance
You've already installed solar panels for off-grid living, but these units need proper maintenance to maintain their functionality. Here are the various tips you can use to achieve this:
Regularly Clean Your Solar Panels
Sometimes, dust, ice, and snow can accumulate on your solar panels but may slide off since they are inclined. However, these traces may persist and affect the functionality of your solar panels. Cleaning your solar panels regularly using lukewarm water removes all traces of dirt that may affect their efficiency. But avoid using hot water and stiff brushes as they may make the panels crack.
Check for Shading
Solar panel cells mainly depend on sunlight to produce usable electric energy. Therefore, obstacles like trees and buildings within your solar panels' location can affect efficiency. In this case, removing shadings or relocating your solar panel to an obstacle-free area would be best.
Monitor Your Solar Panels' Performance
Each solar panel unit has a power capacity described by its manufacturer. However, it may fail to achieve its capability due to fault issues such as dirt and loose connections. When this happens, please check for the possible cause of the problem and find a suitable solution.
Inspect Your Solar Panels for Damage
Like other electrical products, solar panels also come with a lifespan from the manufacturer. After any unit lasts for its lifespan, it is highly vulnerable to damage that may affect its performance. Also, severe weather conditions such as hail storms, blizzards, and thunderstorms can easily damage solar panels. Therefore, inspecting these units regularly will ensure they are damage-free and give you hassle-free off-grid living.
Keep Your Solar Panels Cool
Excess heat from sunlight can damage your solar panels, especially when you reside in an area with a hot climate. Typically, solar panels are heat-absorbing units that easily break due to high temperatures and lack of airflow. Thus, although these systems are convenient, it is best to maintain their temperatures and enhance their airflow. You can quickly achieve this by using substrates such as cement, elevating them, installing a ground monitoring system, and setting up a ventilation system.
Wrapping Up
Solar panels are ideal for off-grid living. Installing the correct number of quality panels will give you a hassle-free lifestyle and meet all your power needs. Thankfully, we've discussed factors you should consider while hunting for solar panels alongside the maintenance tips you can embrace to keep your units functional. Invest in solar panel systems to reap the benefits of off-grid living!